"Buy "Homey" at CDBaby!





Tim Fox & Bob Levey of The Intervention Band are now backing Josefina Mendez Jazz with Mike Facey on bass, Carol Chaikin on woodwinds/reeds and the incomparable Josefina Mendez on vocals.

Appearing Monday, September 16th
Upstairs at Vitello's
In Studio City, CA
More Info & Tickets »



You can also catch us, featured at the Hotel Jerome four nights a week now through Labor Day. Back this winter with a new schedule!

Hear what people are saying:

"The week started off on a gorgeous note last Wednesday with Josefina Mendez Jazz and her very talented band of instrumentalists. She sang like an angel all night long in three different languages along with some very cool sounds from her native land of Argentina. Many times, I did not have a clue what she was saying but I loved the way she said it. Tim Fox played some beautiful keyboards and created some gorgeous auralscapes that took the enthralled audience to many exotic places. She has a fantastic voice and puts on an enchanting performance. Tim didn't play his trumpet but Carol Chaiken joined in on incredible sax and flute. A real pro who just blew the room away. Add in a great rhythm section with Bob Levey on drums and Mike Facey on standup bass and you have one really impressive band. Great show. Can't wait for the next visit. Check them out whenever you can."

'Homey' hits 7 on World Jazz Radio Charts!


"Bob, I Love the record Homey" Dezron Douglas wonderful bass player for Louis Hayes, Cyrus Chestnut and many many more? thank you so much Dez can't tell you what this means to me bro.. Much Love BL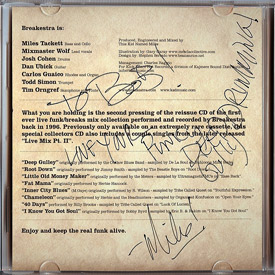 Suprise!
I lent Miles Tackett of "Breakestra" my timbales and conga's for a concert in Glenwood Springs, CO. then low and behold he was a big fan of my original 'Deep Gully' groove and he had used it and recorded it on his first cd.
Roots Music Chart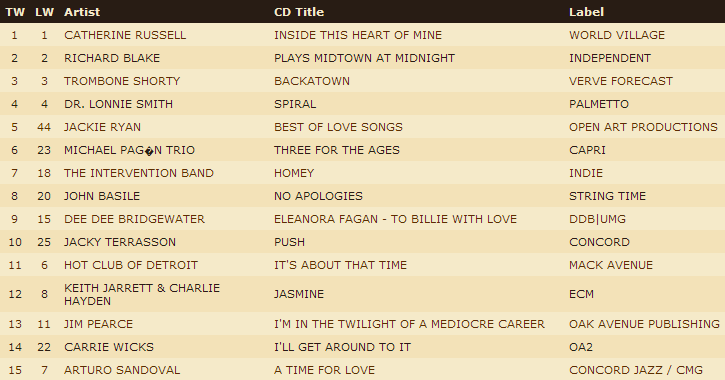 Contact Information:
Bob Levey
"The Intervention Band"
0031 Duroux Lane
Basalt, Co 81621